Update Your Property with Energy Effecient LED Lighting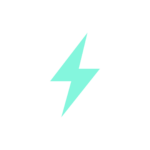 LED lighting is extremely energy efficient, they produce light using light-emitting diodes. Changing and upgrading to these lightbulbs around your home will be much more cost efficient for you and your family.
Upgrading your lights can make any part of your property look brighter and feel more inviting. For a long-lasting option, get LED lights installed throughout your property.
Blue Streak Electric offers LED lighting upgrades. You can depend on us to replace existing lights or install brand-new lighting fixtures. We can add lights to your entire property if necessary!
LED light installations are a smart investment for multiple reasons. Many property owners choose these lights because they last much longer than other lighting options. They reach full brightness without needing to warm up, and over heating is much less common. Additionally, they use 50% less energy than most lights.
LED Lighting Upgrade Service Towns