Electrical Repairs & Services
Electrical Equipment Repairs Done Safely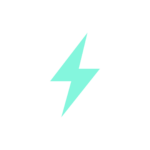 Are you constantly tripping breakers? Have you noticed your lights flickering occasionally? Turn to Blue Streak Electric for electrical troubleshooting services in Amherst, NH and surrounding towns.
We can quickly diagnose the issue and let you know what work needs to be done. As part of our electrical repair services, we'll make sure your equipment is safe and up to code.  Arrange for professional electrical troubleshooting today.
Trust us for a variety of electrical repair services and installations:
Electrical panel repairs, electrical outlet repairs, light switch repairs, ceiling fan replacements, lighting installations, circuit installations and car chargers installations.
Following is a list of the towns that are included within our service area. If you live outside of our designated service area but require assistance please give us a call and we'll discuss your specific use case. We'll never recommend a service that you don't truly need. If you have any questions about our electrical services, give us a call today.