LED Lighting Installation Durham NH
LED Lighting Installation Durham NH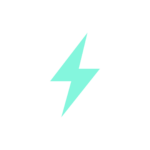 LED lighting installations Durham NH residents can depend on. LED lighting is extremely energy efficient because they produce light using light-emitting diodes. Installing or upgrading to LED lightbulbs around your home will be much more cost efficient, so your home can save energy and money.
Upgrading to LED lights can make have your property looking brighter and feel more inviting to company. For a long-lasting option, get LED lights installed throughout your property.
You can depend on Blue Streak Electric to install LED lighting.