Backup Generators Installs
Backup Generator Installs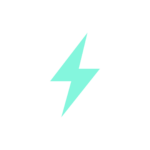 During heavy storms, it's not uncommon to lose power for extended periods of time especially in New England. That's why it's important to ensure that your generator is set up flawlessly.
Choose Blue Streak Electric as your generator installer. We can recommend brands and models depending on your specific needs. When we handle your backup generator installation, you can be certain that your equipment will work properly as soon as you need it.
Generators are a necessity because they provide vital energy in emergency situations. Once you get a backup generator installation, you can rest easy. You will know that your food won't spoil if you lose power, your security system will work during a blackout and you'll always be able to power vital appliances your family needs!
You can contact us today to schedule generator installation services today.
Generator Install Service Towns